How to clean Coronavirus (COVID-19)
using Oil Eater Cleaner & Degreaser
Industrial Cleaners
Oil Eater® Cleaners & heavy duty degreaser were specifically designed to replace dangerous solvents and are used by industries throughout the world. Our "Ultra" concentrated formulas are perfect for light, medium or heavy cleaning. Use with parts washers, shop floors, equipment and more.
Household Cleaners
Oil Eater® Cleaners & Degreasers are perfect for everyday household use. Our SAFE water-based formulas dissolve grease & grime from almost any surface and leave a fresh "non-chemical" scent. Best of all our Oil Eater products come with an unconditional money back guarantee!
Absorbent Pads & Rolls
Oil Eater® Absorbent Pads and Rolls offer superior absorbency for both oil and water spills. They prevent slipping by protecting floors making your workplace safer, while helping you comply with OSHA regulations. We also offer Chemical Spill Kits and absorbent Socks and Booms.
Industrial Equipment
Water-Based, Solvent Free Parts, Washing Equipment, Dilution Control Systems, Drum Pumps, Foam Guns and more. All of the Equipment offered by Oil Eater® is designed to use water-based, non-solvent cleaners to assist in your compliance with EPA and State VOC regulations.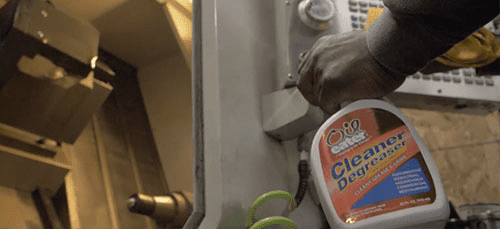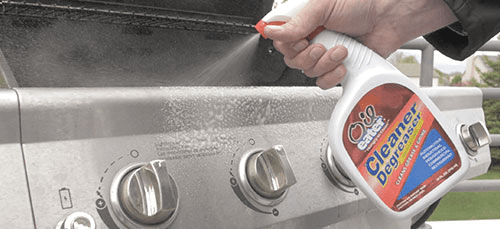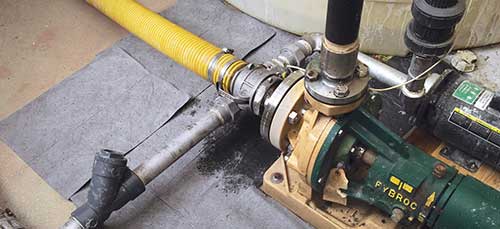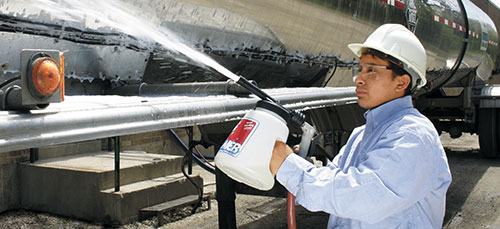 Safe and biodegradable formula
environmentally responsible
cleaning products that really work
Oil Eater® offers a full line of cleaning supplies and equipment that are safe, environmentally responsible, and powerful enough to exceed your expectations — and we back it up with an unconditional money back guarantee. 
"Best cleaning product for every cleaning problem. From clothes to car grease and everything in between."
"Finally a heavy duty degreaser that actually works! Have tried many products for outdoor kitchen/grill area and this is the first one that actually worked."
"This is the best cleaner degreaser I have ever used! It worked as a pre-laundry cleaner better than any I've ever used."
Featured Cleaning Tip
How to Clean Grill Grates
If your grill grates are dirty, a deep cleaning will not only increase the flavor of your food, but also prolong the life of your grill.

Toll Free: 800-528-0334 | Phone: 847-763-0333 | Fax: 847-763-0334
Address: 3555 West Howard Street Skokie, IL 60076-4052
E-mail: sales@oileater.com