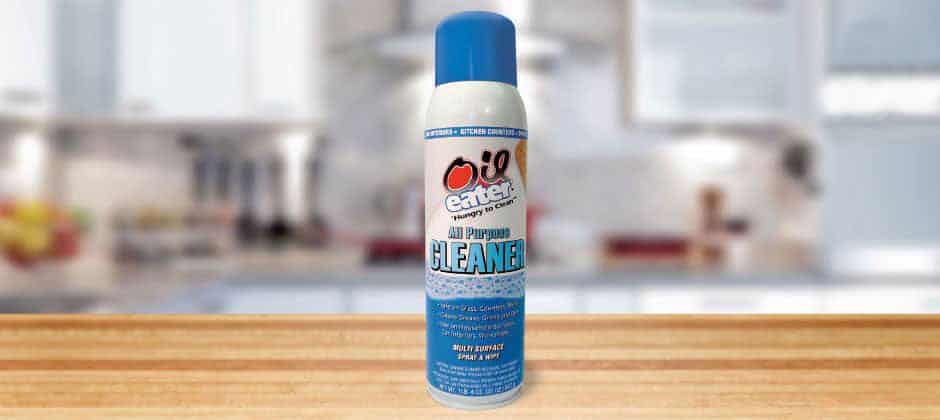 Oil Eater® All Purpose Multi Surface Cleaner
Perfect for general cleaning. Safe for use on car interiors and common surfaces
Works great cleaning:
Car interiors 
Counters 
Stainless steel 
Chrome 
Cooktop hoods 
Sinks 
Toilets 
Walls 
And more!
Oil Eater® All Purpose Cleaner is safe to use on multiple surfaces throughout the shop or at home. Its special foaming agents loosen and remove grease, grime and dirt on any hard surface including kitchens, counters, stainless steel, chrome, cooktop hoods, sinks, toilets and walls. This all purpose cleaner is ideal for use in any room of your home or facility.
Oil Eater® All Purpose Multi Surface Cleaner provides a fast and easy way to clean your car interior. This biodegradable, easy-to-use formula deeply penetrates various surfaces of your car interior to remove dirt, oil, grease and other stubborn stains. Use it on dashboards, consoles, steering wheels and more! Its fast-acting foam formula clings to surfaces, lifting and dissolving dirt as it cleans.
Foaming biodegradable formula
Safe to use on multiple surfaces
Clings to vertical surfaces
Penetrates tough soil
Just spray and wipe
Part Numbers
AODA2004201 – 20 oz. Can (12)
The product is biodegradable, the packaging of this product is not biodegradable and should be disposed of properly. Please recycle.

Toll Free: 800-528-0334 | Phone: 847-763-0333 | Fax: 847-763-0334
Address: 3555 West Howard Street Skokie, IL 60076-4052
E-mail: sales@oileater.com