How do I clean stains on my concrete driveway / garage floor using an industrial floor cleaner?
Questions about cleaning industrial floors?
We're here to help
Toll Free: 800-528-0334
Email: sales@oileater.com
How to clean industrial floors with Oil Eater® Cleaner Degreaser?
TOOL BOX:
To Clean Your Industrial Floor You Will Need
Oil Eater® Industrial Cleaner Degreaser
A source of water
A mop bucket or autoscrubber
Wet Floor placards
HOW TO:
Use Oil Eater® Cleaner Degreaser to Clean Indistrial Floors
Cleaning oil and dirt from industrial floors is best done on a daily basis as part of your regular maintenance schedule.
Cleaning Floors with Oil Eater® Industrial Floor Cleaner & an Autoscrubber
Oil Eater® Cleaner Degreaser is the perfect choice for maintaining your industrial facility's floors with an autoscrubber. Dilute as follows:
| Surface | Oil Eater | Water |
| --- | --- | --- |
| Raw Concrete / Unsealed Floors | 1 part | 20 parts |
| Sealed / Painted Concrete | 1 part | 40 parts |
| Waxed Floors | 1 part | 50 parts |
For heavily soiled areas apply Oil Eater® floor cleaner directly to the surface and scrub with the machine until the surface is clean. Be sure to properly mark all areas which are being cleaned with wet floor placards.
Mopping Industrial Floors with Oil Eater® Cleaner Degreaser
Industrial floor mopping is easy with Oil Eater® Cleaner Degreaser. First, dilute eight parts water to one part Industrial floor cleaner. Presoak heavily soiled areas using Oil Eater® Cleaner Degreaser in a 32 oz trigger spray. Next, mop the floor area being sure to wring the mop and to change the mop water often to avoid soil transfer. Finally, be sure that all wet areas have been identified with wet floor placards. If the surface feels slippery after cleaning add more water to the floor cleaning solution.
TIP: In areas where oil or other fluids routinely drip, try using Oil Eater® Tuff Rugs or Absorbent Pads to contain the fluids.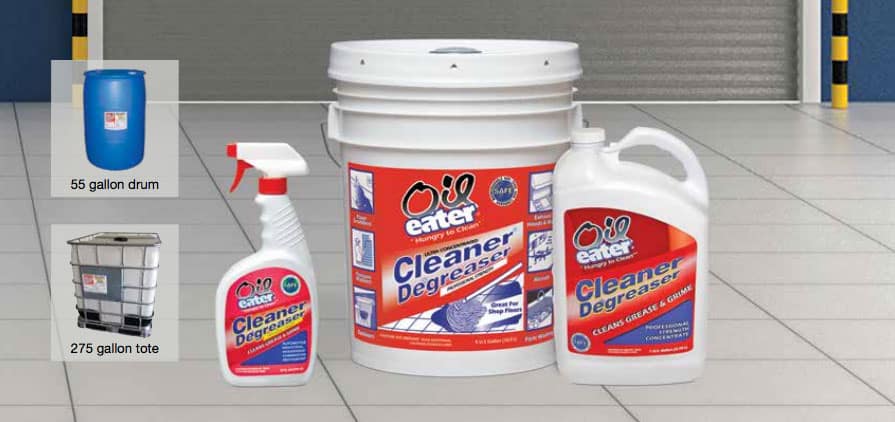 Industrial / Commercial Cleaners & Degreasers
Oil Eater® offers a wide variety of degreasers and cleaners that are formulated to meet your specific needs. Pros in all industries rely on our products for optimal value and industrial strength performance. Our heavy duty degreasers and cleaners are non-toxic, non-abrasive, non-corrosive and ultra concentrated —making them the best degreasers and cleaners for light, medium or heavy cleaning.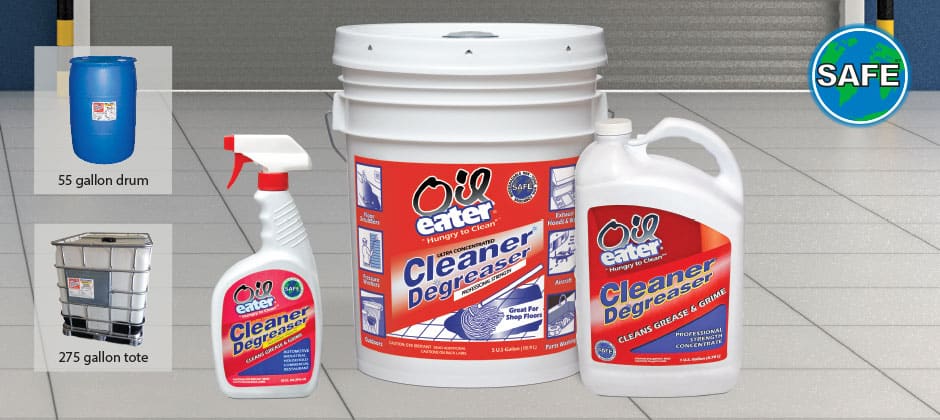 Oil Eater® Original Cleaner & Degreaser
Best product and value for getting the job done everyday
Oil Eater® Orange Cleaner & Degreaser
Extra powerful for the jobs that need a real punch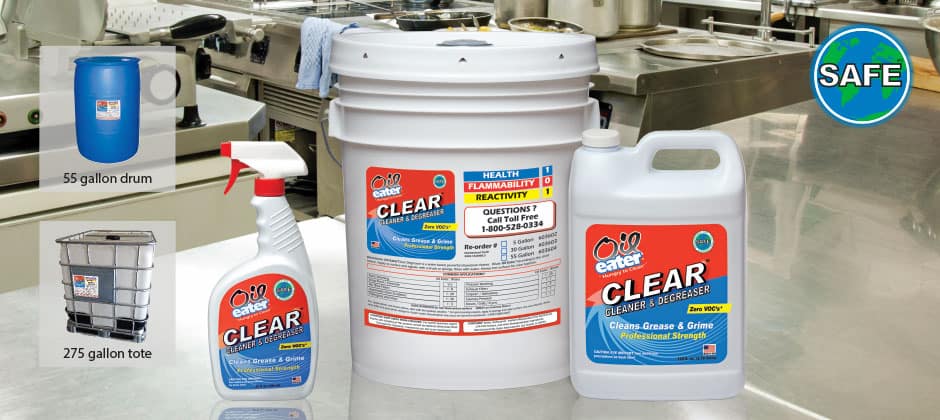 Oil Eater® CLEAR Cleaner & Degreaser
Fragrance Free – VOC Free – Ideal for Food Processing Facilities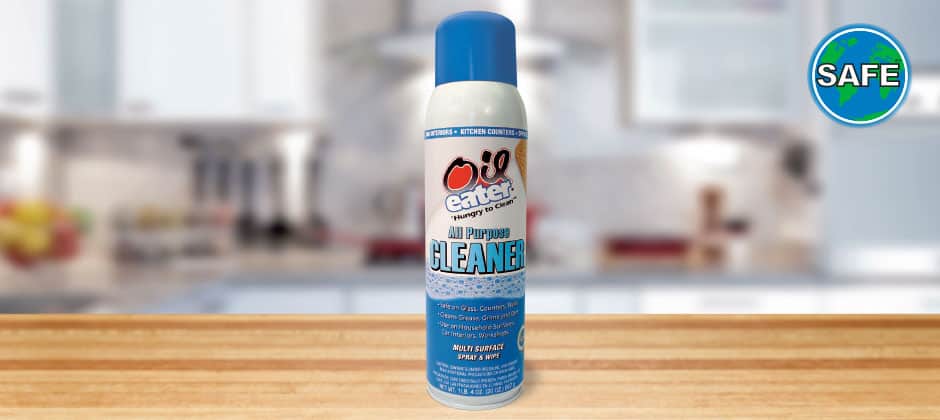 Oil Eater® All Purpose Multi Surface Cleaner
Perfect for general cleaning. Safe for use on car interiors and common surfaces
Oil Eater® Fleet Wash
Removing the toughest grime for a well-cleaned and maintained fleet
Oil Eater® Floor & All Purpose Cleaner
Add to mop buckets to achieve a perfectly cleaned facility.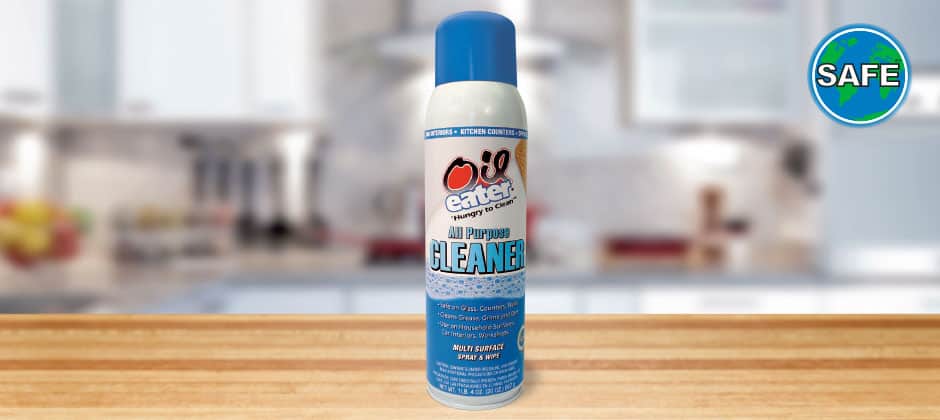 Oil Eater® Parts Washing Fluid
Perfect for general cleaning. Safe for use on car interiors and common surfaces